The meaning of wedding ring
According to the custom of our country, the engagement ring is usually worn in the middle finger of the left hand, the wedding ring is worn on the ring finger of the left hand; if it is an unmarried girl, it should be worn in the middle finger or ring finger of the right hand, otherwise, many pursuers will be discouraged. Wearing the ring on the index finger means that you are eager for a perfect marriage, and the little finger says that you want to stay single now. Some people use the simple words of "chasing, seeking, ordering, marrying, and leaving" to explain the meaning and suggestion of wearing the ring on five fingers.
In fact, the wearing and meaning of different fingers on the ring have been recorded in ancient Roman literature. The ancient Romans believed that wearing a ring on a thumb can help you achieve your wish and move towards success; the index finger is the finger that indicates the direction, and the ring will be worn on the index finger, and your personality will become cheerful and independent; Wearing the middle finger is the best way to create a free and hearty atmosphere that will make your inspiration come out and become more attractive. From ancient Rome, you used to wear a wedding ring on the ring finger, because the ancient Romans passed it on. The ring finger is connected to the heart and is best for a sacred vow. The ring is worn on the little finger to convey a message that is tempting and sexy.
For the material of the ring, the preference for different wedding ring materials also highlights the different personalities of the newlywed. For men, if you like to wear a sterling silver ring, it means that his heart is mild and easy to accommodate others; and men who like to wear gold rings pay more attention to interests, very business-minded; men who like to wear jade or jade rings are very Paying attention to the taste and quality of life is also very rigorous. For women, like pink rings, the feelings are more delicate and romantic; women who like rubies are generally enthusiastic; and those who love sapphire or aquamarine are more introverted; those who love emerald or Turkish stone In the emotions are relatively weak.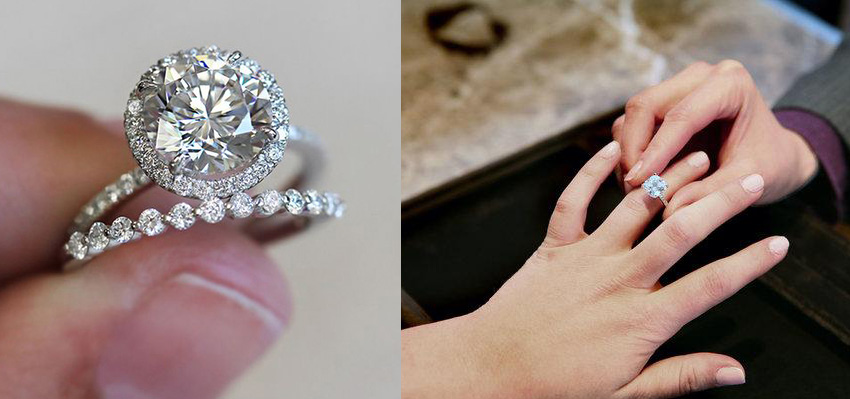 Click here to discover our amazing Fashion Jewelry: Tungsten Rings, Jewelry Bracelets, Leather Bracelets, Jewelry Earrings, Hoop Earrings.