Origin of emerald stone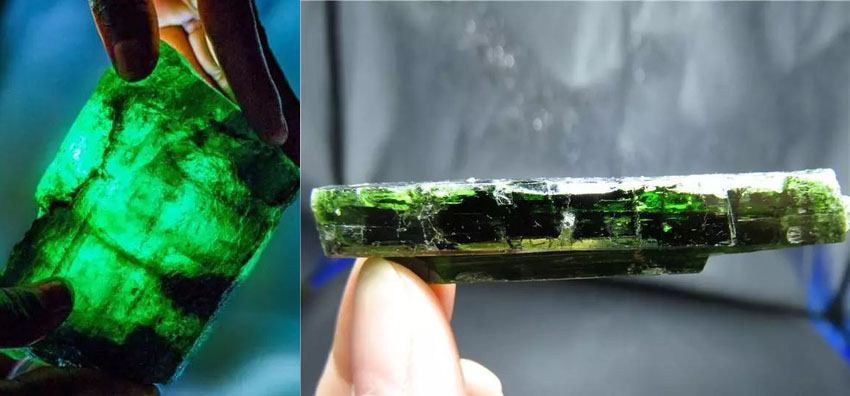 What do you think of when it comes to "lion"? zoo? Chanel? On October 30, 2018, it was given a new definition - a 5,565-carat top emerald stone from Zambia.
What is the concept of 5,655 carats? About 1.1kg. That is more than 1 kg, right, more than 1 kg of emerald stone. However, the "lion" is not only heavy, but its clarity and color tone is also excellent. "Clear and thorough, the color is perfect" is the evaluation of its miners. The emerald will be auctioned in Singapore soon, and now it has been valued at more than £2 million.
Zambia is the world's second-largest producer of high-quality emerald stone. Its emerald stones are green, blue-green and dark green. They are brightly colored and contain inclusions such as tourmaline and magnetite. In addition to Zambia, there are many high-quality emeralds in the world. What is the difference between the emeralds they produce? Let's move on.
Colombia
As early as the middle of the 16th century, Colombian emerald stone began to produce and were deeply loved by the European upper class. For centuries, Colombia has been the world's largest supplier of quality emerald stones, accounting for about 80% of the world's total quality emerald stone production. In people's minds, "Colombia" has become synonymous with "quality emerald." Muzo emerald is the object of many consumers. In fact, Colombia is not the only mine in Muzo. In the Andes and Cottrera, there are two major emerald stone mines, Chivor and Coscuez. The emerald stones produced in these three major mining areas are also unique.
Zimbabwe
The Zimbabwe emerald stone deposit was discovered in 1957. In the Archean crystalline rock, the surrounding rock is a translucent schist and a chlorite schist, and high-quality emeralds can account for 5% of the total newly mined emerald. Zimbabwe's emerald stones are bright green, green, and the crystals are usually small, with typical long, curved needle-shaped tremolite inclusions inside.
Pakistan
The reputation of Pakistan's emeralds seems to be greatly reduced compared to Zambia and Colombia. Few people know that Pakistan is actually a "gem kingdom." The emerald stone it produces is of excellent quality.
Pakistan's emerald was first discovered in the Swat Valley in 1958. It is mainly found in talc chlorite schist and talc carbonate. The color grade span is large, the interior is rich in iron, so there is no fluorescence, the color is bright, the quality is high, and the interior of the highest quality emerald can be completely flawless. Under normal circumstances, there are usually flocculent carbonate mineral inclusions in the interior. Two-phase fluid phase inclusions as well as wire-shaped inclusions and stepped long lines. But unfortunately, the size of the Pakistani emerald stone is generally small, and the finished product can rarely be larger than 1 carat.
Brazil
Brazilian emeralds were discovered in 1554, mainly in Minas Gerais, Goias, Bahia and Ceara, with pegmatite and mica schist. The pegmatite-type emeralds are mostly lighter in color, often with a blue hue and a high degree of clarity. The mica schist-type grandmother has a brighter green color, but more cockroaches.
Although there are many Brazilian emerald stone mines, the quality is not high. It was not until 1962 that high quality emeralds were discovered in Bahia. In 2001 and 2017, the world's first and second largest emerald stone were found in Brazil, weighing 380 kg and 360 kg respectively.
Having said that, although the gemstones of each place have different characteristics, the origin is not synonymous with the quality of gemstones. Even the emerald stone of Colombia may have a very eye-catching embarrassment. Therefore, when choosing a gemstone, the quality of the gem is the most important.