Fun story of diamond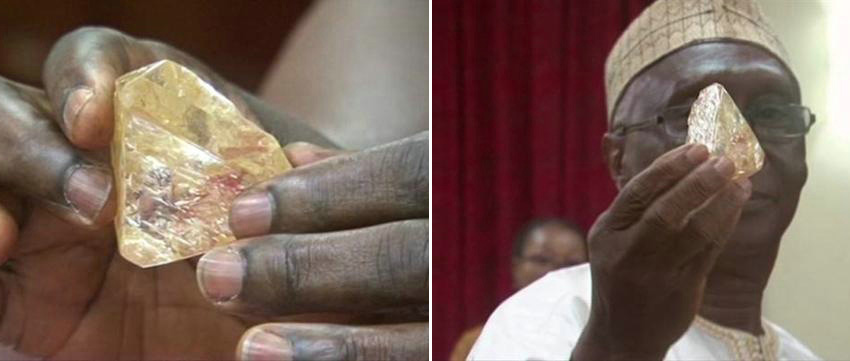 A gold digger in Sierra Leone, West Africa, was so lucky that he found a 709-carat diamond in the area, which is incredible.
The man, named Emmanuel Momo, is a pastor of the Anglican Church. He discovered it unintentionally on his own mine. It is 709 carats, the 969-carat "Sierra Leone" discovered in 1972. Star, which is the second largest diamond in Sierra Leone.
For the value of this diamond, experts say that it is difficult to estimate the value of diamonds without processing, but with reference to another 726-carat diamond of similar size, the 709-carat diamond may sell for 425 million RMB.
What is even more surprising is that Emmanuel Momo did not take it for himself and handed it over to the local government, hoping to help improve the development of this poor country.