2019 Spring Summer Trends Bow Jewelry
2019-02-23
Bow Jewelry- The jewelry trends in spring and summer of 2019
In the spring and summer of 2019, brand designers inject new inspiration and gorgeous forms into the new season's Fashion Jewelry. The new styles attract the attention of thousands of fashionable people. At last 2 years, Choker changed the style of the current fashionable people with the popularity of old movies. Fashion is a reincarnation. Now 2019's hottest jewelry element is bow jewelry!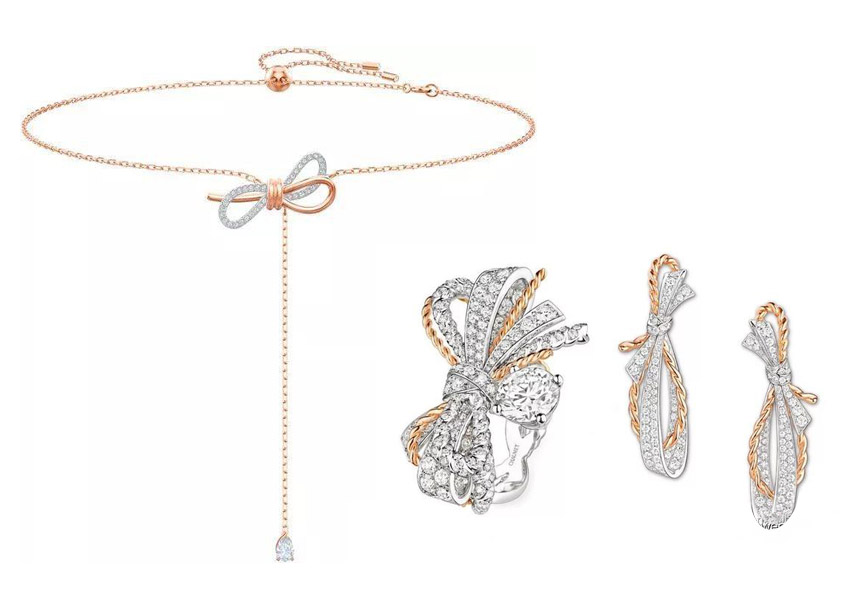 Yes! You are not mistaken, now this irregular twisted rope bow has become the new darling of jewelry, whether it is high-end diamonds and K gold, or Swarovski alloy and crystal material, the bow series was launched in the first quarter of the year 2019.
It's not just in fashion magazines, or in various fashion forums, the most popular photos are these cute and irregular bow shape and individual small bow jewelry.
The French brand has launched a rope bow series. The most special design in this new series is the use of a two-color design. The bow shape is presented in white gold with diamonds, and the ribbons are asymmetrically designed at both ends. This design preserves the natural form of the bow. The ropes are made of rose gold, the warmth of the color is more feminine, you can clearly see the spiral pattern on the surface of the rope.